Best Bridal Wedding Nail Designs
What kind of nails should I get for my wedding?
For practical reasons, a shellac gel manicure, SNS manicure, or acrylic nails are best for your wedding day. Although some people still use regular polish, you wouldn't want to risk having a chipped nail on your wedding day.
A few brides believe they must have them done the day before, but if done correctly and they choose a longer-lasting gel polish option, their nails will last." That means you won't have to worry about a chipped manicure on your wedding day.
Best Bridal Wedding Nail Designs in Gold
Want to add a little glitz to your special day? Go for gold. After all, it's your wedding, so why not add a little sparkle? You can even add glitter for extra oomph.
Best Bridal Wedding Nail Designs Gel Nails
Brides can benefit greatly from gel manicures. The quick dry time and the long-lasting, chip-free formula are almost as good as the wedding itself. Not to mention, you can have your mani done a few days before the wedding and be confident that your polish will look just as good as it did on day one. We recommend getting a gel manicure one to two days before your wedding to ensure that the paint hasn't lost its luster.
Wedding Nails in Orange
Such lovely pale orange nails with Swarovski crystal nail art are creative and fun. Summer brides should consider this style for a modern, youthful look.
Blue Wedding Nail Polish
Your chic manicure can serve as your "something blue." Simply decide whether you want something bold, like a dark navy, or something softer, like this Tiffany's design.
Acrylic Wedding Nails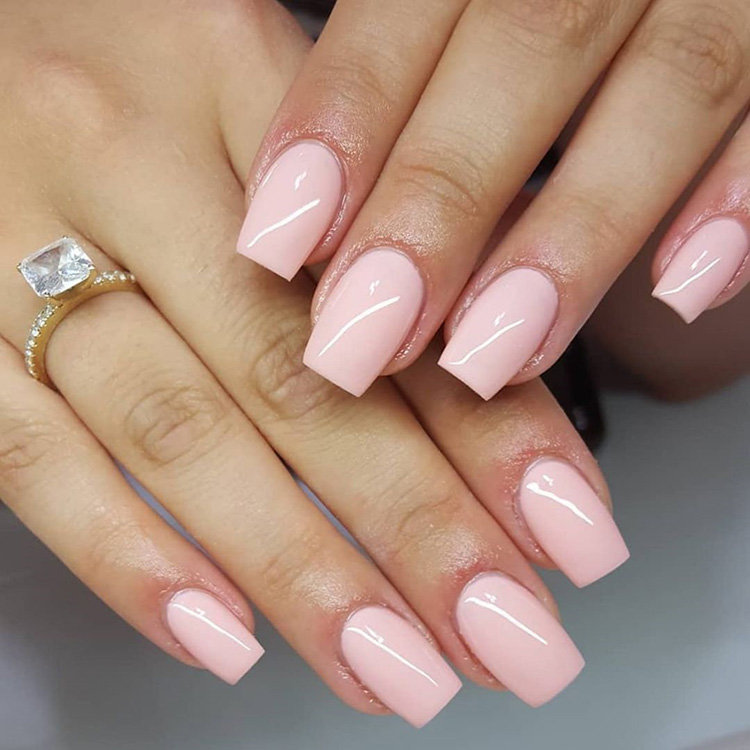 Opt for acrylic nails if you want to add strength and length to your talons for your wedding day. This will allow you to be a little more experimental with the shape. You can experiment with square, coffin, almond, oval, or rounded nails.
Purple Wedding Nail Polish
Purple is both versatile and timeless when it comes to wedding color schemes. It's daring while remaining subtle and elegant. For a super-on-trend look, try this statement design with purple glitter.
Wedding Nails in 3D
Why then should your ring finger be the only one that sparkles? For your special day, adorn your nails with a stunning 3D design.
Wedding Nails in Red
It is said that Red nail polish has long been a favorite of daring babes, so why not try it as a fashion-forward bride? This cheeky red heart design looks adorable in photos and is a fun way to incorporate your personality into your manicure.
Beautiful Wedding Nail Art
If you want to experiment nail art, we recommend keeping it simple and not too flashy. You want your photographs to be timeless, but a few strategically placed diamontes, flowers, or swirls can look absolutely stunning.
Classic Wedding Nails
Classic French beauty treatments are elegant and timeless. If your nails are in good enough condition, you could even skip the neutral color. A soft pink, nude, or peach protective coating, with or without decorative detail, will work beautifully with the stark white tip if you want a little more impact.
Best Bridal Wedding Nail Designs Ivory Nails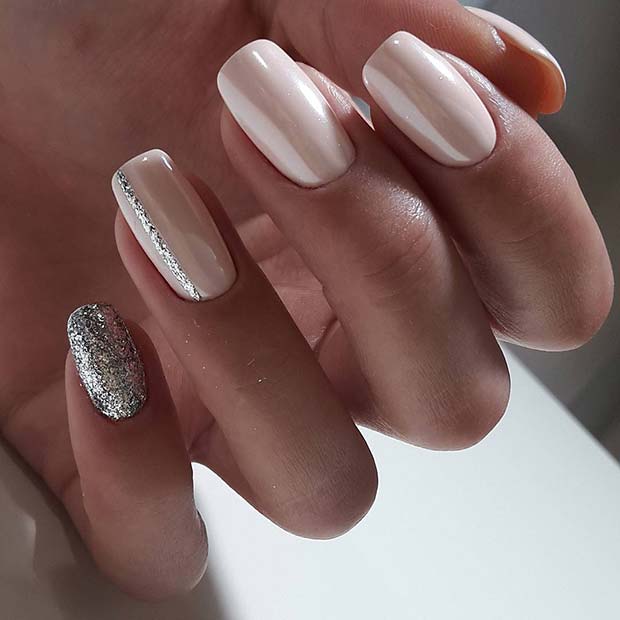 If you really want to stay conventional but want something a little more modern than a natural or French polish, ivory is a classic white option. Try this elegant ivory base coat with a hint of gold glitter.
Best Bridal Wedding Nail Designs French Nails
Replace the standard white top with a stylish silver top to give the classic French tips a modern update. The pink undercoat and shiny tip will look great in photos with your white gold ring.
CONCLUSION
Wedding nails are very important because it spices up your makeup. It is very important especially when it comes to major event ceremonies of which wedding is not left out, this article above have a list of varieties of different Bridal Wedding Nail Designs for ladies going for any event. At shopby Online Mall you can get the best of nails.
Hope this topic "Best Bridal Wedding Nail Designs" was helpful, for more info or consultancy Contact Us
READ MORE on MAKEUP IDEAS FOR A WEDDING
READ MORE on BEST WEDDING HAIR STYLES IN NIGERIA
READ MORE on Best Bridal Wedding Nail Designs
READ MORE on HOW TO DO EFFECTIVE MAKE-UP FOR WEDDING BRIDE
READ MORE on What Are Satin Fabrics?
READ MORE on How to Prepare for a Wedding as a Photographer
READ MORE on Mistakes Made by Makeup Artists in Nigerian